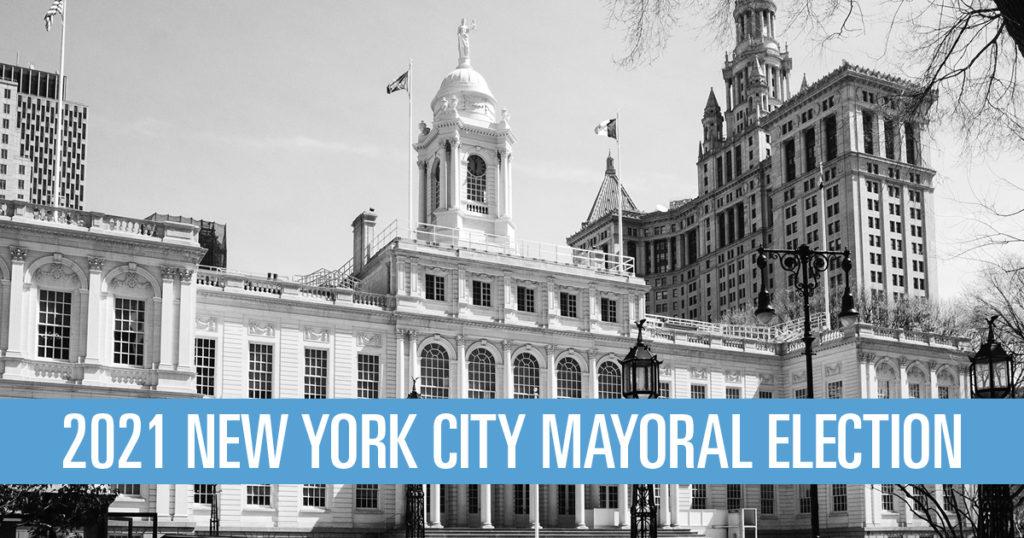 Forums on April 14 and 28 Will Allow Students to Directly Interact With Candidates on the Topic of Leadership and Management
New York, NY (April 1, 2021) – New York Law School (NYLS) announced today that it will host student-led forums with New York City mayoral candidates on April 14 and 28. The events will allow NYLS students the opportunity to lead discussions about the future of New York City.
The participating Mayoral candidates to date include Eric Adams, Art Chang, Kathryn Garcia, and Andrew Yang. NYLS is in active discussions with additional campaigns as well. The goal of the forums is to facilitate thoughtful discussions from the perspective of students about the challenges New York City faces, key priorities they would like to see the next Mayor focus on, and how higher education institutions can be a force for civic and community engagement. The forums are part of NYLS's new Law and Leadership Institute programming series.
Each event runs from noon to 2:00 p.m. Candidates will speak individually for 30 minutes with NYLS student leaders and NYLS Dean and President Anthony W. Crowell.
"New York Law School is an institution that trains future change-makers, and I am excited that my classmates and I will be part of this important conversation," said Kimberly Barbour, a 1L student at NYLS. "New York City faces many obstacles, and the next Mayor must be able to resolve these issues while representing the views and interests of all New Yorkers."
"A leader provides vision and guides people through complex change," said Konstantine Tettonis a 1L evening student at NYLS. "The next mayor will be called on to bring direction, commitment, and consensus among constituencies—and to achieve robust and inclusive opportunity and growth, particularly in light of the critical racial justice, public health, and economic disparities laid bare over the past year. As an aspiring lawyer and native New Yorker, I look forward both to learning how the candidates plan to approach these challenges, and the ways in which I can use my legal education to advance important public goals."
"It is imperative that the next mayor of New York City understands and upholds the values of its residents," said NYLS Dean and President Anthony W. Crowell. "I like to say that we are 'New York's law school' because of our rich history in the heart of Manhattan and the diversity of our campus. I know that our students will thoughtfully examine each candidate's perspective as we get ready to write the next chapter in our city's history."
More Programming on the 2021 Mayoral Election
In addition, on April 12, NYLS will host a conversation with advocates and leaders on educational priorities for the next Mayoral administration. NYLS also plans to co-sponsor, with New Yorkers for Parks and the Play Fair Coalition, a forum for Mayoral candidates on issues related to parks and open spaces later this spring. More details on these events will be shared soon.