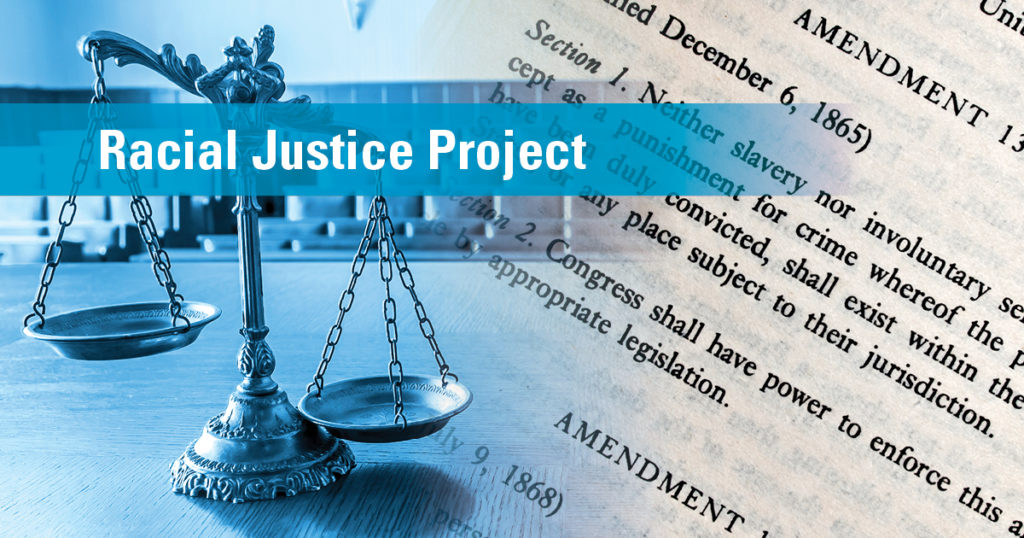 A major ruling today in Carr v. de Blasio paves the way for a judicial inquiry into the 2014 death of Eric Garner.

The case was brought in August 2019 by Mr. Garner's family and police accountability advocates. NYLS's Racial Justice Project represents the petitioners. The City filed a motion to dismiss the lawsuit, and in August 2020, NYLS Professor Alvin Bragg, Co-Director of the Racial Justice Project, delivered oral arguments opposing that motion, along with co-counsel and civil rights lawyer Gideon Oliver. NYLS Racial Justice Project Fellow Melissa Toback Levin '19 is also part of the legal team.
Today's decision rejects the majority of the City's arguments and orders a judicial inquiry into alleged violations and neglect of duties in connection with:
The stop and arrest of Mr. Garner and the force used by police officers other than Officer Pantaleo
The filing of official documents concerning Mr. Garner's arrest
The leaking of Mr. Garner's arrest history and medical condition in the autopsy report
Alleged lack of medical care provided to Mr. Garner by police officers
In the petitioners' announcement of the decision, Professor Bragg and Gideon Oliver said, "We are pleased that the Court ordered the City to do what good governance, human dignity, and respect for Black Lives required six-plus years ago: answer fundamental questions concerning the death of Mr. Garner.
"For years, the City and the NYPD have made every effort to avoid public scrutiny around the NYPD killing of Eric Garner and their insufficient investigations and other responses. Today's decision ordering a public judicial inquiry creates a real opportunity for public transparency, including around the Mayor's and NYPD's political choices about what to do (and what not do to) in response."